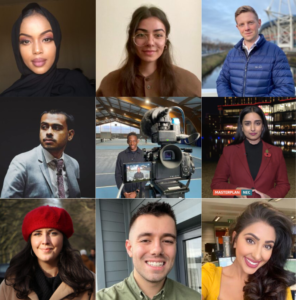 It's National Mentoring Day, the perfect opportunity to shine a spotlight on how the John Schofield Trust supports journalists at the beginning of their careers – and develops the skills of those who mentor for us. 
The Trust has seen yet another record-breaking year for applications to our early-career mentoring scheme. Our experience of running the mentoring scheme shows us that mentoring partnerships boost confidence, enhance practical skills and provide networking opportunities.  
We've put together a few thoughts from our Fellowship on how mentoring can develop individual careers and contribute to the strength and diversity of the industry, the kind of benefits it can bring, and how to get the best out of mentoring.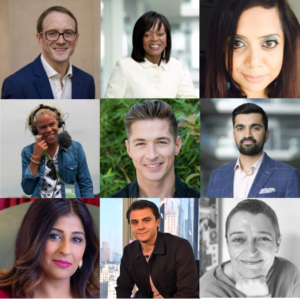 Why is mentoring so essential in journalism? 
"So many budding journalists, and those already in the industry but struggling to navigate the internal politics and power structures in their workplaces, really need mentoring. 
The need for mentorship within journalism cuts across all levels of seniority: from the person trying to figure out how to secure their first job or commission, to someone who's trying to sidestep into a different team or area of the industry, or navigate what to do when their editor keeps knocking back their pitches or passing them on to more senior correspondents.  
There's no one answer to any of the questions I get asked about journalism careers; but increasingly I'm led to believe that if those people had an active mentor who's invested in them overcoming those challenges, it would save them a lot of time and emotional labour." 
Vicky Gayle (Reporter, Bureau of Investigative Journalism; Senior Fellow)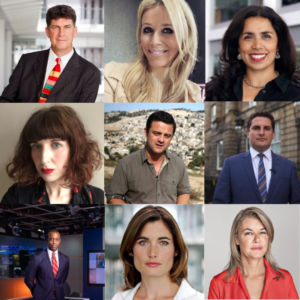 Why choose to be a mentor? 
"Knowing I'm developing someone else's career is a really satisfying part of mentoring. It's also a great way to enhance your leadership and soft skills – active listening, coaching, guiding, inspiring and giving encouragement – all often undervalued in our industry. 
The best thing is it's a reciprocal relationship – my mentees genuinely inspire me when they rise to a challenge and then show they can implement it at work." 
Top tip: "Be open to your mentor's advice and feedback and expect to be pushed out of your comfort zone – what you learn will unleash great results!" 
Alex Milner (Journalist & Newsdesk Editor, BBC; Senior Fellow) 
"Being a mentor is very rewarding. The chance to help someone early in their career benefit from things I've learned (and mistakes I've made!) is hugely enjoyable, particularly in seeing their confidence grow as a result." 
Top tip: "Being able to put yourself in the mentee's shoes can be hugely beneficial – try to appreciate how things look to them so you can best advise them. Sometimes they don't know what they don't know." 
Gordon Chree (Senior Reporter, STV; Senior Fellow)
"Early on in my career in local radio I was very lucky to have two or three unofficial mentors who encouraged me, cajoled me, sometimes they warned me and, looking back, that was incredibly important to have that experience to draw on and to work out what the next best move was. Being involved in the Trust now is just trying to pay some of that back." 
Simon Vigar (Royal Correspondent, Channel 5; Senior Fellow) 
"I've really enjoyed all my mentoring experiences, as I get so much out of it as well as, I hope, giving something back! It's an enriching and positive experience." 
Top tip: "Make.The.Time. We are all busy – that's what we do. But try to make the time to meet." 
Morwen Williams (UK Operations Director, BBC News; Senior Fellow)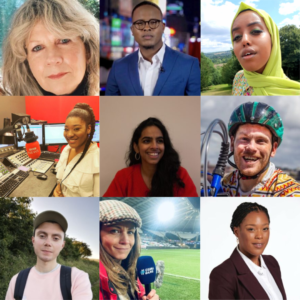 How can a mentor help? 
"I got into journalism through a mentoring scheme at university. I'm a sports journalist and for a while that was always a career I had aspired to but didn't know how to get there. My mentor provided me with practical advice to make my career aspirations a reality. Now I'm very fortunate to do a job I love in the best industry in the world: journalism." 
Top tip: Ask for practical advice. It's your career so take the lead and help yourself. 
Steve Jones (Sports Reporter, the Star; 2022 Fellow) 
"The Trust mentoring programme has helped me immensely over the last year as I moved from a local newspaper to a national. Having a mentor has meant I always have someone to ask to go to with my questions, ranging from big job moves to smaller day-to-day questions about the industry." 
Eirian Prosser (Reporter, Oxford Mail; 2022 Fellow) 
"Being a mentee has helped me think about my career in a more deliberate and structured way. It can be easy to float from one day to the next without thinking about what you should be doing to get where you want to be. Having a mentor definitely helps with that." 
Top tip: Take notes during or after each meeting so you can remind yourself what was spoken about later. 
Lauren Pinkney (Digital Video Editor, Sky; 2022 Fellow) 
"The Trust mentoring scheme helped me, and continues to help me, at a crucial time in my career. The scheme had a big impact on my confidence and in myself as a journalist. It pushed me to go for new opportunities and remain resilient in a time when pandemic cuts were ripping through my local newsroom.  
Knowing I had someone to call up and chat to really did help me withstand it all. My mentor and I get on really well, which is a big bonus. It was brilliant to have a regional mentor with whom I had so much in common. Being outside of my organisation, she has helped keep my perspective. She has supported me through lots of decisions, big and small." 
Naomi de Souza (Senior Reporter, Birmingham Live; Fellow 2021)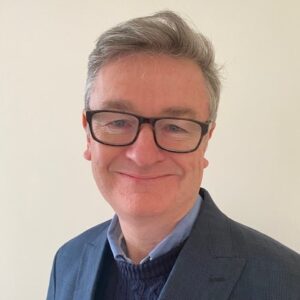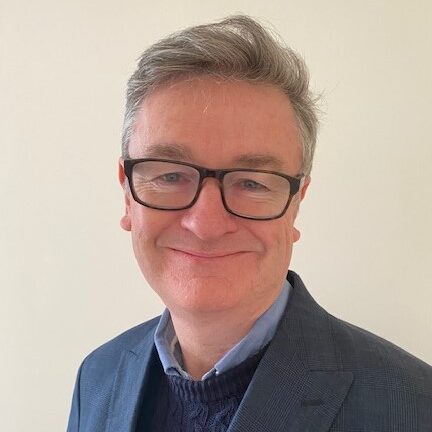 A last word from the Trust:
David Stenhouse, John Schofield Trust CEO, is an advocate of mentoring, volunteering as a mentor for Multiverse and the Social Mobility Foundation alongside his job with the Trust. He sums up why the Trust values mentoring so highly and what a difference it makes to the news industry: 
"Every day I open my inbox to discover emails from journalists across the UK and Ireland who want to volunteer their time to mentor for the John Schofield Trust.  
Mentoring is the cornerstone of our work to make the news industry more representative and diverse, and the evidence from our decade-long mentoring programme is that a mentor can make all the difference to early career journalists, offering a mixture of support, encouragement and industry specific insights.  
We're incredibly grateful to the volunteers who enable us to grow our network year on year and feel fortunate to be working in an area which is so important, so valuable and so powerful." 
Top tip for mentors: Listen, ask and listen again. Sometimes it can take a while to get to the real question. But it is always worth the time spent finding out.  
David Stenhouse (CEO, The John Schofield Trust)