We were delighted to be invited to contribute to an article in XCity Magazine, the publication for graduates of the Department of Journalism at City, University of London, about alumni of City's journalism courses who have been mentored by the John Schofield Trust.
As well as contributing an interview about the Trust's work, we put out a call to mentees who we knew were City alumni asking them for quotes on how our mentoring scheme has helped them professionally. We hoped to get five replies and we got 16!
We have reproduced all their quotes below – the year in brackets denotes when they were mentored by the Trust.
There is financial support available to students wishing to study at City:
There is a list of other bursaries and sources of financial assistance on the Journalists' Charity here.
You can read  MA Magazine student Victoria Miller's article here.
Tell us what you are up to! The Trust always wants to hear your career news. Please tell us what you are doing and we will share your good news with the entire JST network.
Kerry Alexandra
(2014)
Reporter/Producer, BBC World Service
'I'm immensely proud of having been a John Schofield Trust mentee because, as an organisation they represent the best of what we do.
'At the time, in the early days of my career, having a mentor meant two big things to me: firstly, that somebody thought I was good enough to take the time with, and secondly, that I had access to someone I could ask questions and advice of without judgement. Years later it means having a network that has more than once felt more like a family, who follow my progress, offer support in my struggles and share in my successes.'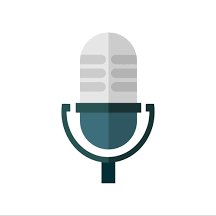 Anonymous
(2017)
Senior Producer (MA, International Journalism, 2012)
'The John Schofield Trust mentoring scheme made me feel that my career had worth for someone other than me, which my employer had never (and has never) shown. That was a valuable confidence builder for me and has helped me go on to seek out further mentors as my career has progress and to aim to become a mentor myself once I feel I have enough experience.'
Gianluca Avagnina
(2021)
Output Producer, ITV News (MA, International Journalism, 2017-18)
'I've just been offered a great opportunity to join ITV News as an Output Producer and couldn't be happier. It's a big step up that comes just three months after starting as a mentee on the John Schofield Trust mentoring scheme, and I truly believe it wouldn't have been possible without the support of my mentor Sean Stephens, London Bureau Chief at VICE News. Sean's advice and guidance has been crucial in my pursuit for new challenges at a critical point in my career in journalism.'
Shayma Bakht
(2021)
Freelance Investigative Journalist
'I am currently a mentee and am being mentored by an investigative journalist at The NY Times. I have attended several masterclasses with other leading experts, who have given me specific feedback on pitching. My cohort is amazing, and they're definitely the talent of the future – I'm excited to stay connected with them as time goes on and see where the Trust takes us!'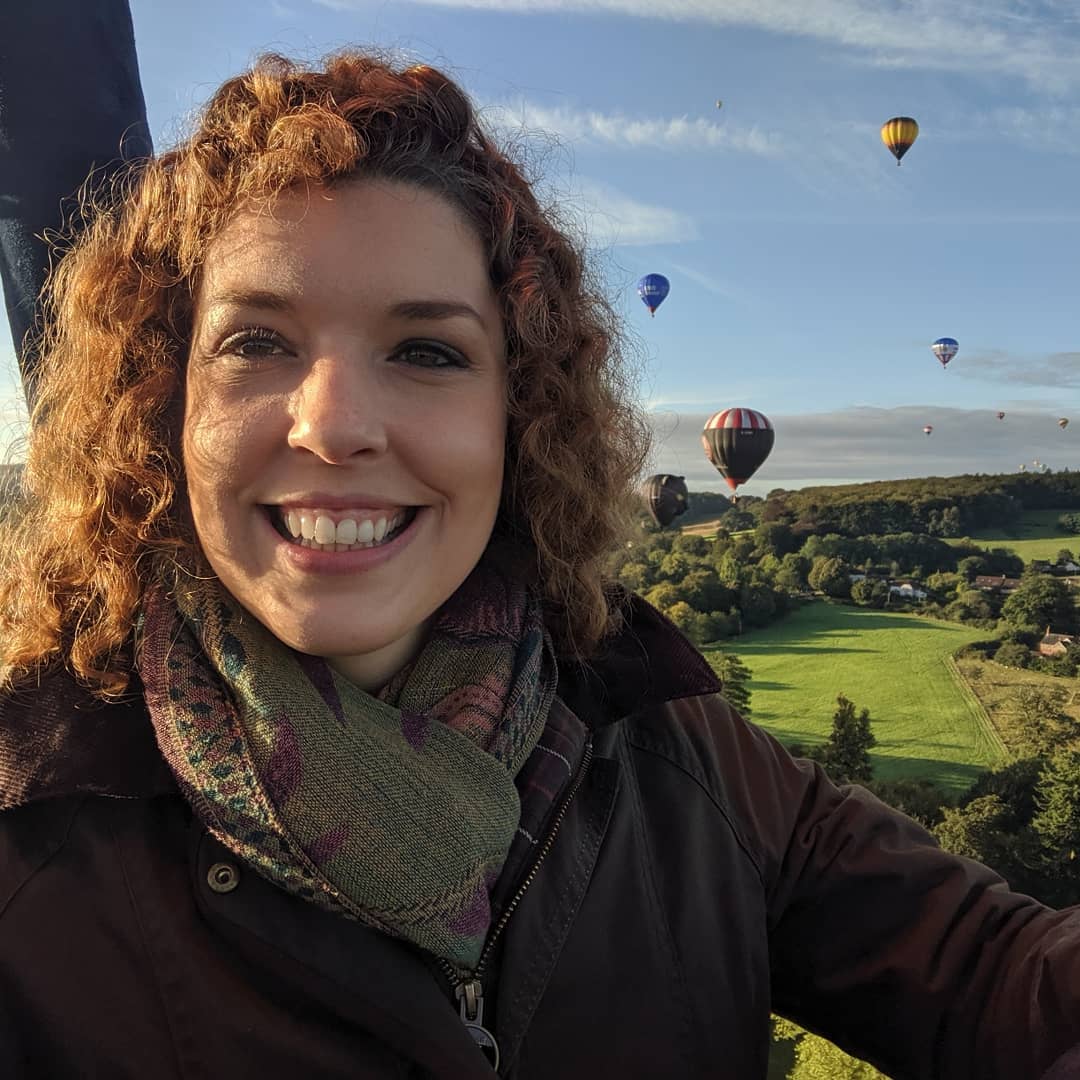 Caron Bell
(2016)
Wiltshire and Bath Correspondent, ITV West Country (MA, Broadcast Journalism, 2010-11)
'I studied the MA in Broadcast Journalism at City from 2010-11, before going on to work for ITV regional news. I was fortunate enough to have Channel 5's Simon Vigar as a John Schofield Trust mentor for a year. I was able to travel to London several times to see Simon at work, and get a sense of the C5 news operation, but most importantly he offered a regular and valuable critique of my work, and he and I had many enlightening conversations about life as a journalist.
'Having a mentor from outside your own organisation gives a wonderfully fresh perspective, and it was thanks to the Trust that this was possible. Simon and I have remained in touch ever since!'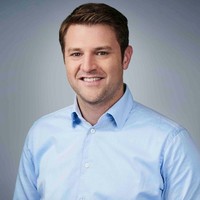 Muhammad Darwish
(2016)
Producer, CNN (MA, International Broadcast Journalism, 2011)
'The John Schofield Trust helped me to have confidence in myself and my ideas. It was an incredible experience, and provided an excellent opportunity to expand my network. During the time I changed my job, making the move into political news from business journalism.'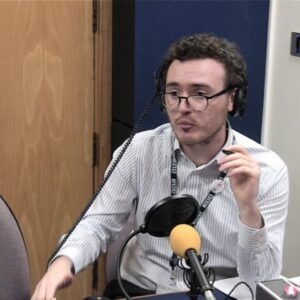 Jack Fenwick
(2020)
Reporter, Live Political Programmes, BBC News (BA, Journalism, 2013-17)
'Having Tom Rayner as my mentor has been invaluable. We worked on getting my journalism to make more impact by pitching to different outlets. The work I do in radio now regularly makes it on to TV and online. It's also useful to have someone to chat openly to about jobs, interviews, career ambitions.
'The other great thing about the John Schofield Trust is getting to meet other young journalists. Being part of a network that's navigating the industry together and can share ideas, contacts and support is a big help, especially if you don't come from a traditional journalism background.'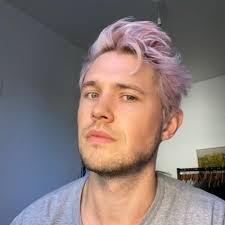 James Glynn
(2014)
EMEA Curation Lead, Twitter (MA, Broadcast Journalism, 2010-11)
'Being a John Schofield Trust mentee helped me at a crucial stage early in my career where I wanted to create a path. Having a mentor outside my organisation gave me a chance to reflect, expert advice and the confidence to push towards my goals. The scheme also gave me an instant network of colleagues from across the industry — which has proven invaluable over the years.'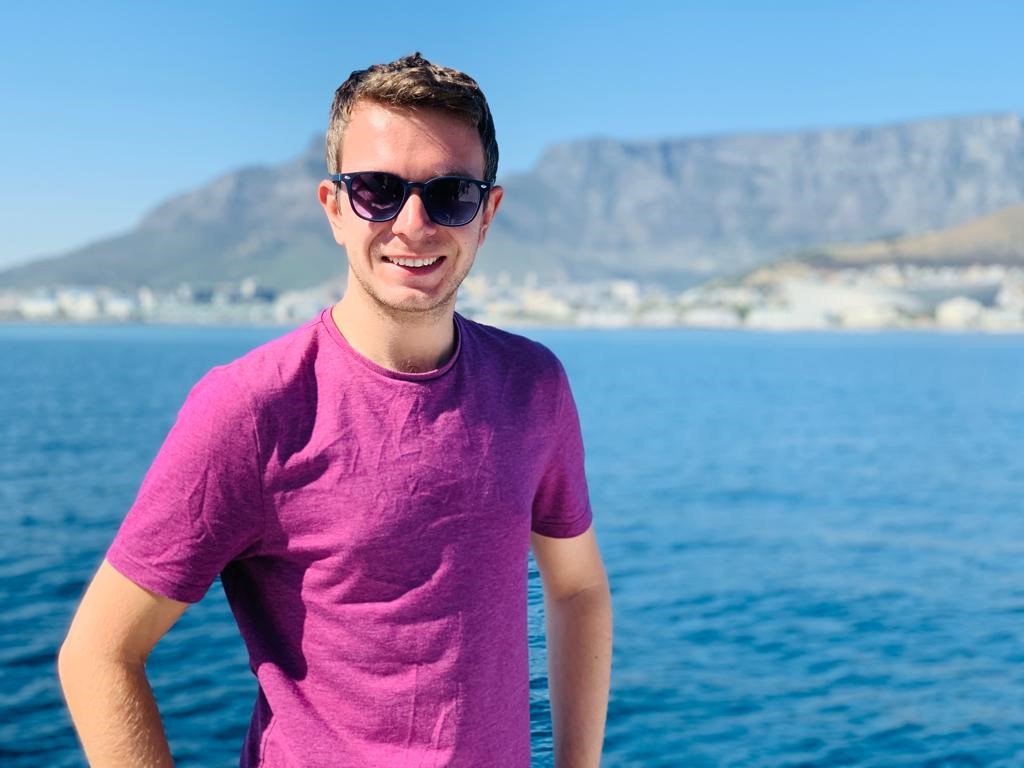 Chris Hackett
(2018)
Staff Producer/Director, ITV Tonight (MA, Broadcast Journalism, 2014)
'I studied Broadcast Journalism MA and graduated in 2014 and I was mentored at the John Schofield Trust in 2017-18. I'm now at ITN as a staff Producer/Director for ITV's Tonight programme.
'My mentor was invaluable in helping me decide whether to head down the path of news or long form. The networking events gave me much-needed confidence to speak to others in the industry, and I've recently had the opportunity to give back by mentoring sixth formers remotely. You really feel like you're part of a community which is brilliant when you knew nobody in the industry when starting out.'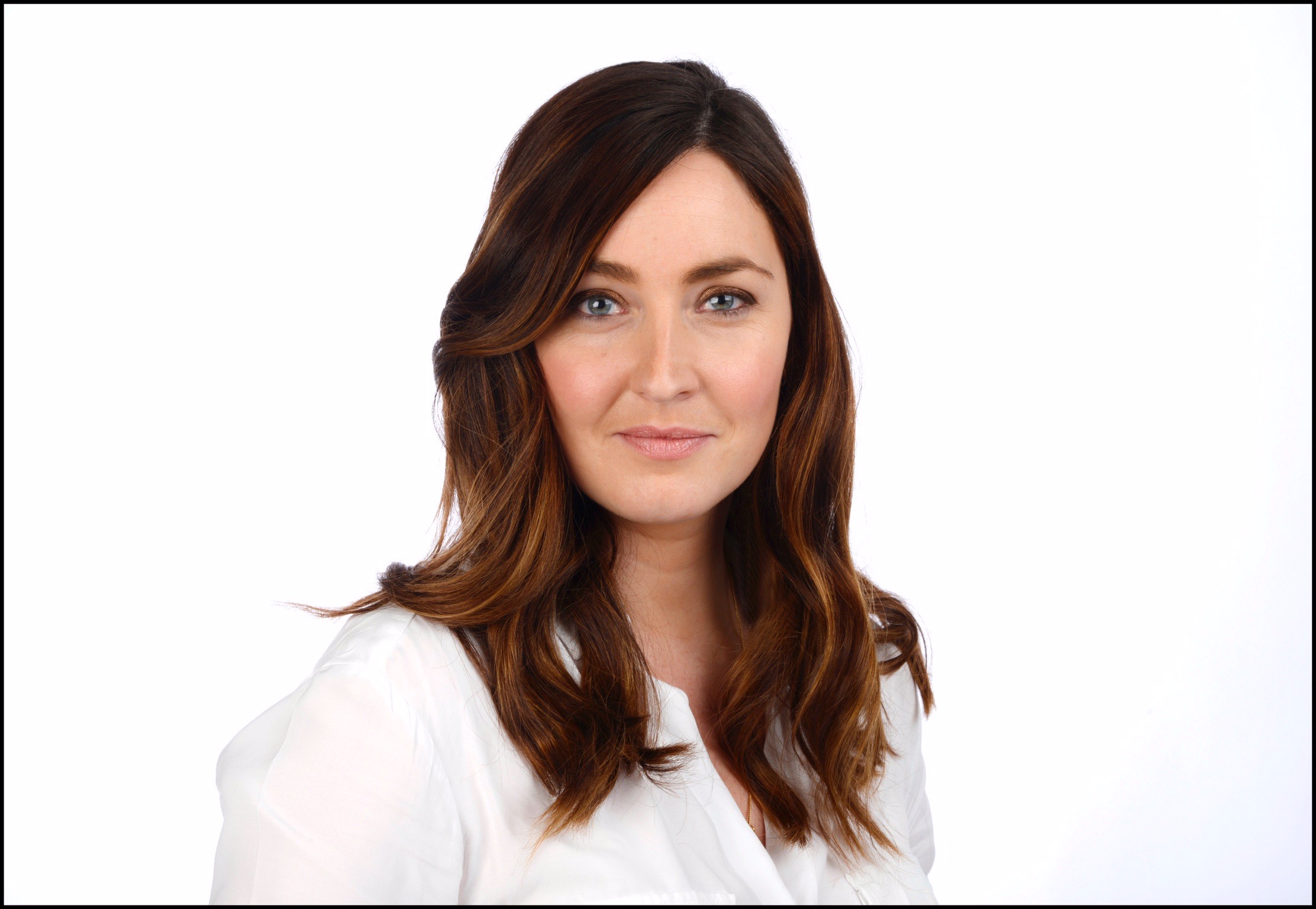 Alice Hutton
(2018)
Freelance US Correspondent (MA, Newspaper Journalism, 2009)
'Being a mentee was a catalyst to my career because the social events put me in the room with some incredible foreign correspondents, including Channel 4's Lindsey Hilsum. Lindsey gave me the advice that made me go freelance: no newsroom would ever give me "permission" to do the stories I wanted. I had to leave and do them on my own.
'I am now a freelance US correspondent working in print, TV and radio, reporting on everything from Boston's housing crisis and Nevada casinos during Covid for BBC Radio 4, to a millionaire trapped in a California ghost town for The Guardian. Thank you, Lindsey!'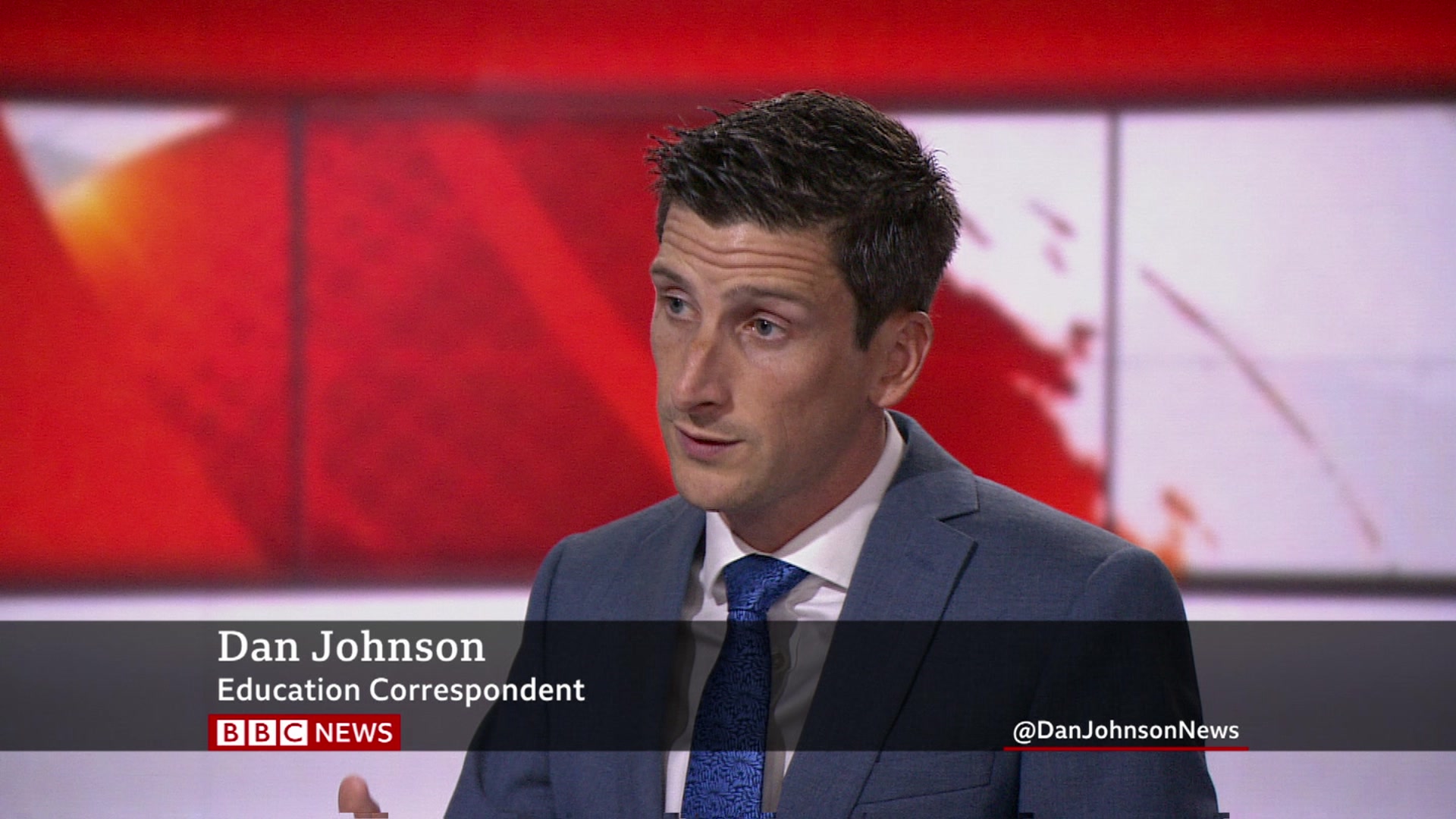 Dan Johnson
(2014)
News Correspondent, BBC News (MA, Broadcast Journalism, 2007-08)
'City University opened the door to broadcast journalism for me. The John Schofield Trust then gave me a leg up into national news reporting. Having senior editors at some of the biggest news organisations backing me was a really important boost. Their advice was invaluable. It gave me confidence to change jobs, move cities (and countries) and grow as a reporter, with belief and determination.
'City and the John Schofield Trust have built networks of young journalists who can share experiences, frustrations and advice, and that really is priceless – knowing that someone's supporting you, taking you seriously and eager for you to succeed.'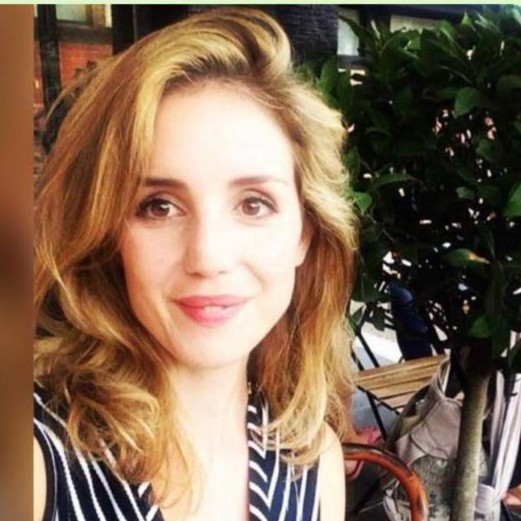 Nicola Keaney
(2017)
Deputy Lead of Trends, Trends, Twitter (MA, Television Journalism)
'The Trust helped my career by giving me a network of people who were already doing the things I wanted to do. I was able to see a clear journey towards my goals. The TV MA I did at City and the John Schofield Trust are very big parts of why I am where I am.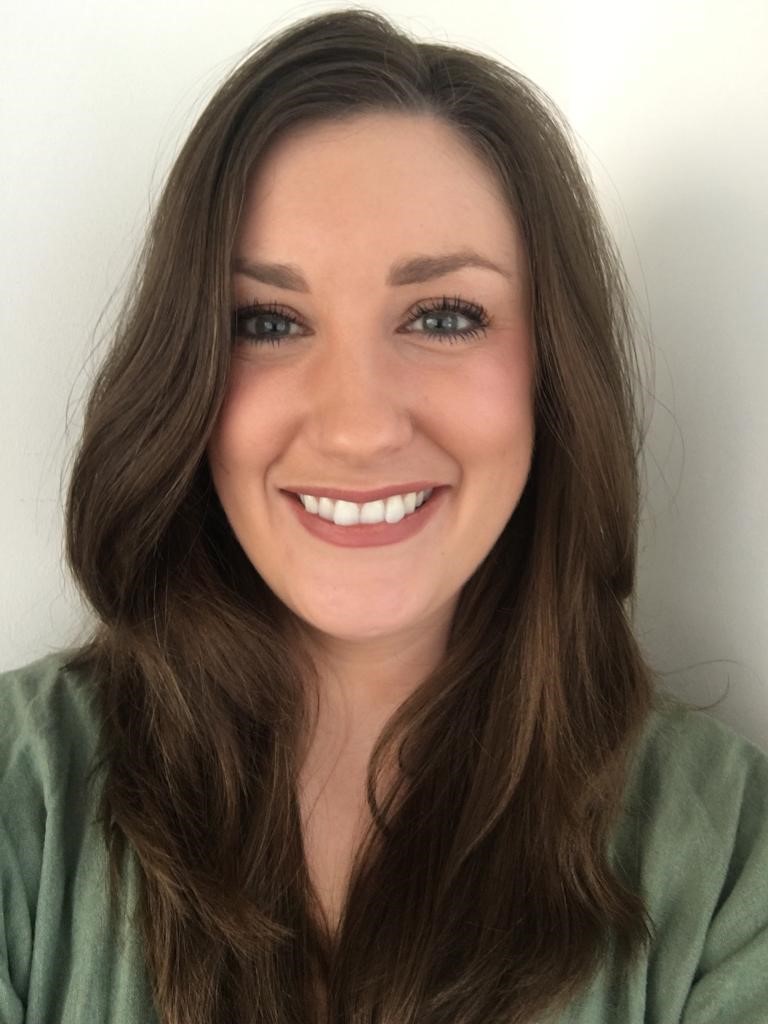 Linzi Kinghorn
(2020)
Broadcast Journalist, BBC News (MA, Broadcast Journalism, 2010)
'I feel so lucky to have been given the opportunity to get involved with the John Schofield Trust, and I can't recommend it enough to other aspiring journalists. It's opened so many doors, and allowed me to meet such interesting and inspiring people.
'The Trust's masterclasses range from building resilience, pitching stories and dealing with pressure, and to be able to hear from some of the best in the industry is an honour.
'My mentor and I will definitely stay in touch. Her support and advice has been truly invaluable. I now feel so much more confident pushing myself forward.'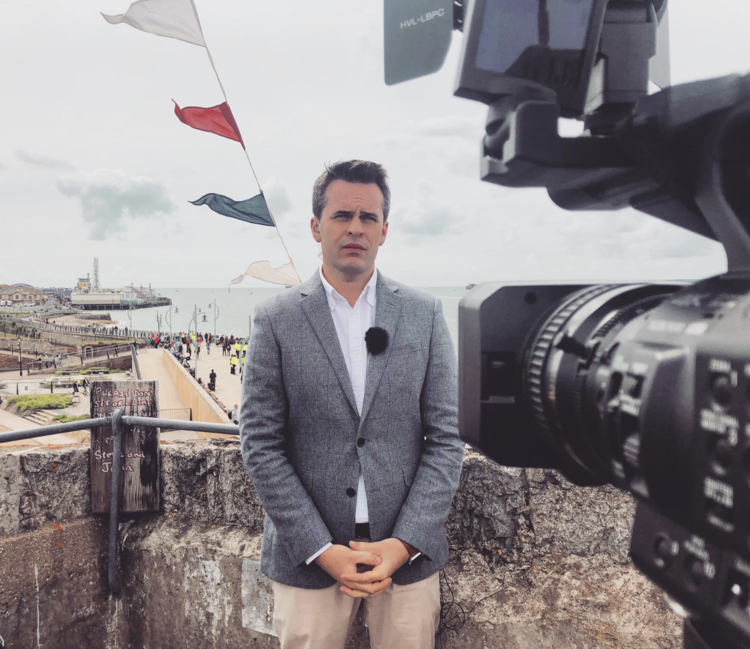 Vincent McAviney
(2014)
Freelance Journalist, (MA, Political Journalism, 2011-12)
'When I joined the scheme I had been freelancing steadily for Sky News for two years but meeting my mentor led me to getting my first staff position working for ITV News.
'After working for several years in staff positions for ITV, then LBC and NBC News I'm now freelancing again and the scheme helped me to build my network across the industry so that. even during a pandemic, I've been able to work steadily for the past year for ITN and the BBC.'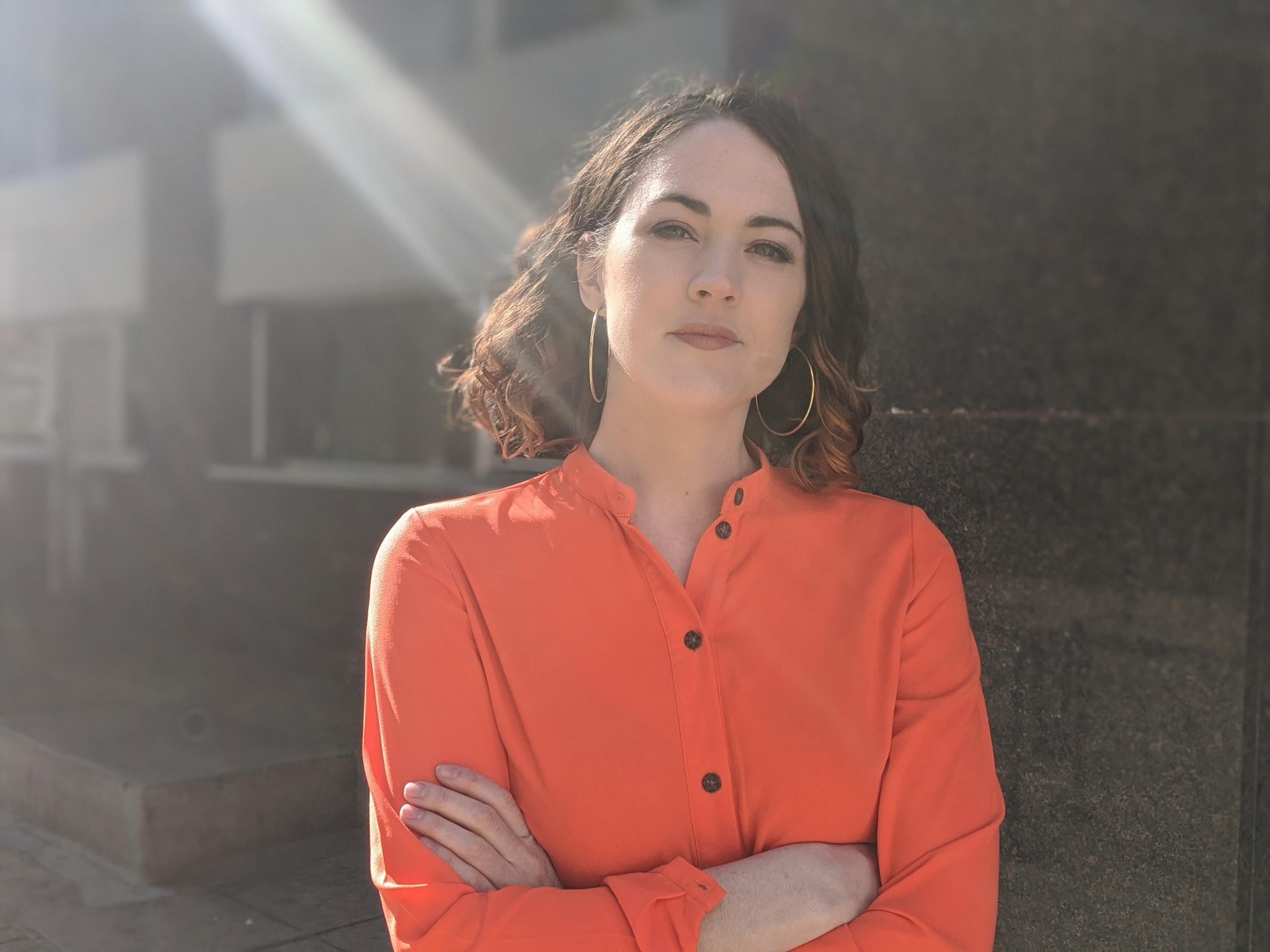 Anja Popp
(2016)
Winner of JST/RTS Talent of the Year award
Reporter, Channel 4 News (MA, Broadcast Journalism, 2012-13)
'When I won the Young Talent of the Year award in 2019 I was working at Channel 4 News and had just been given a reporting attachment from my producer job. Two years on I'm still here reporting and have done loads of really interesting stories in that time, both here and abroad and I was also the reporter for a Dispatches investigation last year.
'I'd say the main thing the award did for me was to give me confidence – it's always scary putting yourself out there to do something different but winning the award made me believe in myself and quash the doubting voice in my head!'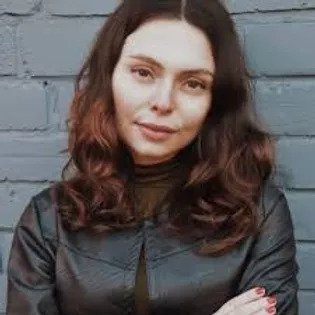 Sophia Smith Galer
(2020)
Visual Journalist, BBC News (MA, Broadcast Journalism, 2017)
'The mentor I was given by the Trust (Channel 4 News's Jonathan Rugman) has been a huge help – a confidence boost when I have doubted myself and a sounding board for my frustrations, never without plenty of solutions for me.
'It's been so important to have somebody senior and outside of my organisation to go to who understands what is too often a deeply mystifying industry.'