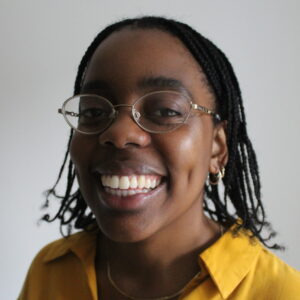 2022 Fellow Melissa Tutesigensi is now the Planning Producer for the new daily news podcast presented by Emily Maitlis, Jon Sopel and Lewis Goodall.
The news means the podcast has become a meeting of Trust minds, with Goodall a Fellow of the 2014 cohort, Maitlis and Sopel both Senior Fellows, and the show's Executive Producer set to be podcast mastermind and – you guessed it – Trust Senior Fellow Dino Sofos.
Melissa comes to the role from previous positions as C4 News' inaugural Leeds Interview Producer, and at Times Radio. Her writing has been featured in New Writing North's New Narratives for the North East and the award-winning audio series, Anthems.
The podcast is due to launch later this summer. More details will be announced in the coming weeks – stay tuned!