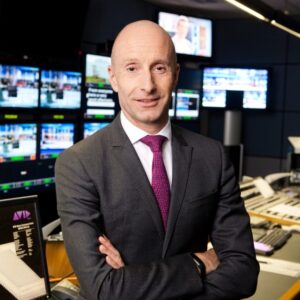 Senior Fellow Jon Williams will be stepping down as Managing Director of RTÉ News and Current Affairs.
Jon will leave his position at the Irish broadcaster at the end of July and is returning home, he says, to spend time with family. He has been away from London for 9 years, living first in New York and then in Dublin, where he stayed throughout the lockdown.
He said, "Having the opportunity to lead RTÉ News and Current Affairs has been the greatest privilege."
Jon has been instrumental recently in supporting the Trust's expansion to the Republic of Ireland, and we wish him well in his next endeavours.
Read more on the story here.