The John Schofield Trust is raising money for 'Journalism Cares', a new mentoring programme for care experienced aspiring journalists. 2023 Fellow Sophia Alexandra Hall talks about how her time in the English foster care system led to her career in journalism, for Foster Care Fortnight.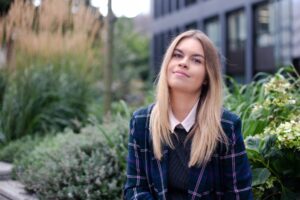 This time 10 years ago I was revising for my GCSEs in a police safe house. 2013 was one of the most complicated years of my life, and a huge turning point as I was taken into foster care after some difficult experiences.
To try to sum up what happened over the next decade would be near impossible in just a few paragraphs, but it was a rollercoaster of some of the best and worst things I could ever imagine happening.
But one of the most important things I gained from being in the care system was first-hand understanding of the postcode-lottery of experiences of children growing up in the UK. I have friends who have been incarcerated or homeless, abused or groomed, are asylum seekers or involved in county lines drugs activity. And, overwhelmingly, these are just normal kids who have had bad things happen to them.
The newsroom, on the other hand, didn't seem to agree. On the mainstream news my friends weren't portrayed as children, but troubled youth: the kind you wouldn't want living in your neighbourhood. We still see the impact of this news coverage today in the prominently-reported protests by residents campaigning to stop the building of children's homes across the country. While the 70,000+ children in care are in dire need of new places to live, protestors argue they don't want these bad and dangerous kids here – often citing the police presence they bring.
What the news doesn't tell you is how easy it is to have the police called on you as a kid in care. A child that breaks a vase in their family home might get a telling off. My friend who broke a vase in a children's home still has 'criminal damage' on his record to this day because of it.
With this less than idyllic view of the media, it probably won't surprise you to learn that, for a large part of the last decade, I had no intention of becoming a journalist.
It was only after programmes such as BBC's Newsnight and sections like The Guardian's social care desk began interviewing children in care that I began to see glimpses of my community represented in the mainstream. My own turn came in 2019 when I was interviewed by The Guardian about being a foster care kid who graduated from Oxford University. It was this interview that led me to connect with other care experienced people online and I started growing my following. 
I began speaking at events such as an access conference at the University of Cambridge, and at a 2019 'Be Inspired' day run by BBC senior journalist Ashley John-Baptiste. Alongside my full-time role in the music industry I worked part-time for the Children's Commissioner's Officer, helping to create the first national, peer-led digital platform for children in care and care leavers*. My schedule was crazy, and one manager told me, "At some point you're going have to pick between a real career and being an advocate for kids in care."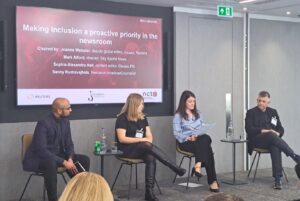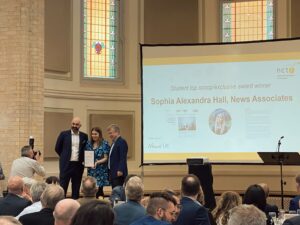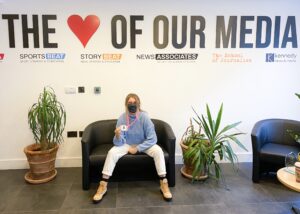 These words stayed with me as I continued building a career in music. I had plans to be an artistic director at a major London arts venue and was well on my way, running a marketing department for a concert hall. But that all ended in March 2020.
When the pandemic shut down the live arts industry, I felt lost and defeated. Working in music had been all I thought I was good at. 
But in April 2020, SI445 was introduced into Government and it completely changed the direction of my career. A statutory instrument issued overnight with no debate, SI445 amended regulations meant to 'assist the children's social care sector' during the pandemic – but instead it weakened or removed 65 legal protections for young people in care.
I offered to volunteer for Article 39, a charity that were leading a campaign to #ScrapSI445. For the next few weeks I pored over OFSTED reports for evidence, scoured tweets from those with first-hand knowledge of the situation, and sourced people to interview.
I also took to social media and condensed what I understood about SI445 into accessible language, replying to anyone who had questions. During this process, I was soon putting different types of clues together – exactly how a journalist would go about putting together an article.
Soon after, I applied for the NCTJ course at News Associates and gained a place supported by the Journalism Diversity Fund. 
I went on to achieve a gold-standard NCTJ and wrote a number of exclusive pieces using my understanding of the care system to make real change. In 2021 I was named on the PPA 30 under 30 list as 'Student of the Year' for my social affairs reporting. In 2022 I won the 'Exclusive of the Year' award at the Excellence in Journalism Awards for my piece exposing discrimination against care experienced* mothers. The article led to my research being included in the Government's Independent Care Review. 
In 2023, I was made a John Schofield Trust Fellow and was delighted to be matched with a familiar face. Watching Newsnight's groundbreaking coverage of the care system in the late 2010s, my mentor Katie Razzall (now the Culture and Media Editor at the BBC) led many of their best reports. Working with Katie, who is not only an incredibly impressive and brilliant journalist but also understands the system, has been a huge mark on my career. We've only had a few months together so far, but that understanding of where I've come from and how I approach social affairs stories in the newsroom is invaluable.
I wanted to share my story in Foster Care Fortnight so that other care experienced people can have this same experience if they're considering a career in journalism. 
The John Schofield Trust is launching Journalism Cares, a programme offering 15 care experienced journalists professional training and mentoring. They need to raise £15,000 to make this happen. If you are in a position to help fund the new programme, please get in touch with CEO David Stenhouse at David@johnschofieldtrust.org.uk – or make a donation here.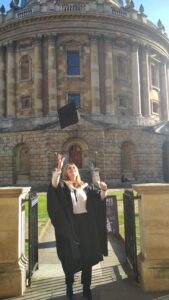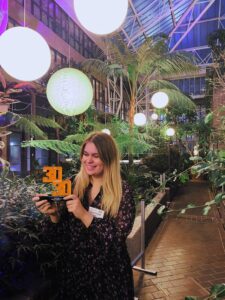 *Care Leaver – refers to those who have aged out of the care system; usually between 16-25
**Care Experienced – refers to those who have spent time in the care system during their childhood: This could be foster care, kinship care, residential care, adoption etc.