Are you able to help the Trust fund an exciting new project?
Last year, more applicants to our early career mentoring programme than ever before had experience of being in the care system. In response the Trust has developed a new programme, 'Journalism Cares', for care experienced journalists from all sectors of the industry. It will support their career ambitions with a skills-focussed programme which includes mentoring from experienced journalists.
Are you in a position to help us fund this new programme?
• We are looking to raise £15k to deliver this programme to 15 care experienced journalists
• A £1000 donation will support one candidate through this programme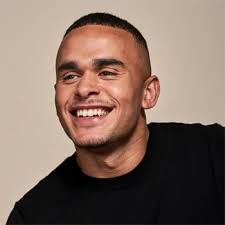 Presenter and Reporter Ashley John-Baptiste says, "This new programme is an incredibly important tool when it comes to sparking the potential of young care experienced people who may be considering a job in journalism. As someone who's grown up in care, I know first-hand how intimidating the world of journalism and broadcasting can be. The truth is, however, now more than ever journalism needs people from all walks of life. "
If you are an individual interested in donating to our appeal or represent an organisation who would be keen to support this work please contact our CEO David Stenhouse at David@johnschofieldtrust.org.uk