The John Schofield Trust is extending its journalist mentoring scheme to the Republic of Ireland.
In September this year applications to the Trust's early career mentoring scheme will be opening for the first time to broadcast and multimedia journalists living and working in the Irish Republic.
The Trust also welcomes Ireland's Public Service Media Organisation RTÉ as a new supporter.
David Stenhouse Trust CEO said "The John Schofield Trust is delighted to be able to launch our mentoring scheme in Ireland, and I am very happy to welcome RTÉ News as a supporter of our work. "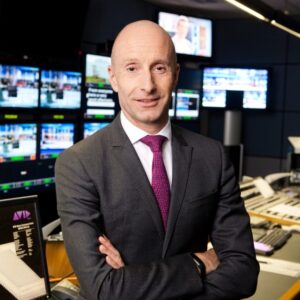 Jon Williams, Managing Director, RTÉ News & Current Affairs said "I'm excited that the John Schofield Trust is extending its important work to Ireland. We need newsrooms as diverse as the audiences we serve. By mentoring journalists at the beginning of their careers, the Trust will help them tell stories that truly reflect the Ireland of today."
If you are a journalist living and working in the Republic of Ireland who is interested in applying to the Trust for mentorship please follow us on Twitter and subscribe to our newsletter to be kept informed of our deadlines.
Irish media organisations who would like to discuss working with the Trust to develop their staff should contact david@johnschofieldtrust.org.uk