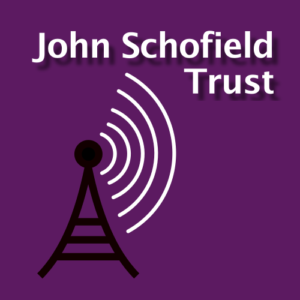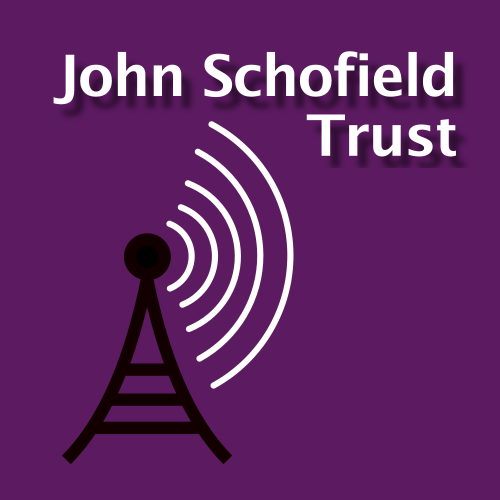 For the first time ever the John Schofield Trust is launching a university mentoring scheme which will offer 1-2-1 mentoring to undergraduate journalism students to support them in developing the skills and experience they need to become successful journalists. 
We've teamed up with six excellent, diverse universities from across the UK and Ireland to deliver this brand new scheme: 
University of Northampton

 

Liverpool John Moores University 

 

University of Central Lancashire

 

Dublin City University 

 

Edinburgh Napier University

 

University of Kent

 
World class mentoring will be available to students from these participating universities. It will begin in January 2023 and run until December of that year. As part of the scheme successful applicants will become John Schofield Trust Fellows, gaining access to an individual mentor who aligns with their career goals, monthly masterclasses and other networking and development opportunities. The students will join a growing network of 1,000 journalists who have been mentored or who have mentored for the John Schofield Trust.  
CEO of the Trust, David Stenhouse said: "Mentoring is transformative – the students who are selected for our new university mentoring scheme will gain direct access to established journalists at the top of their game and gain a real insight into what having a career as a journalist looks like. We're really pleased to have such a great range of universities join us on this journey, and we are excited that the Trust's mission to bring new talent and voices into newsrooms will now reach even more people." 
Here is what the participating universities said about joining the scheme: 
Dr James Blake, head of Media and Humanities at Edinburgh Napier University, said: "Edinburgh Napier University is delighted and proud to be partnering with the John Schofield Trust.  For us, this is about giving the right skills and inspiration to the next generation of journalists.  We all need to work together to ensure the media industries are as open, diverse, and inclusive as possible – and this new mentoring scheme is a great example of that.  Our students will be supported by some of the best reporters and journalists in the country and I know they are excited to get started."  
Polly Sharpe, Senior Lecturer in Journalism at Liverpool John Moores University, said: "I am hugely excited to be part of this pilot programme and to see the impact it will have on our students. We speak a lot on the course about how journalism is changing and looking to much better reflect and represent our multi-dimensional society. I hope that working with the JST in this way will give those students who don't always see themselves reflected back in the industry the confidence and support to realise they do have a place, do belong there and that their voice matters." 
Gerrie Byrne, Sports Journalism Lecturer at the University of Central Lancashire, said: "On the sports journalism and journalism courses we focus on giving students the skills to be a multi-platform journalist but we're also keen to take up any networking projects as very few of our students have their own industry contacts to help them get a foot in the door." 
"The media industry talks a lot about needing to employ people from diverse backgrounds but the John Schofield Trust is helping us ensure talented and hard-working student journalists get job opportunities irrespective of their race, gender or social background. The mentors will guide our students so they can use the skills we teach them to find their way into what is a really interesting career."  
 Kate Ironside, Senior Lecturer in Journalism at the University of Northampton, said: "Recent events show us how crucial journalism is at holding the powers that be to account and providing the public with answers and reassurances. University of Northampton students will be part of the next generation of journalists continuing this important work. We are proud to partner with the John Schofield Trust for this excellent mentoring and support opportunity to make sure they are 'reporter-ready' when they graduate."  
Professor Ian Reeves, head of the Centre for Journalism at the University of Kent, said: "We are delighted to partner with the John Schofield Trust in this scheme to help our student journalists.  The trust has a strong record in helping young journalists in their careers through mentoring schemes and masterclasses.  We know how difficult it can be for young people to get started in journalism and how the support and guidance of others can help.   At the University of Kent, students get excellent training in TV, Radio, Print and Online Journalism on NCTJ-accredited courses and many of our graduates are in news organisations across the UK and the world.  This extra support from JST Senior Fellows will ensure more will follow in their footsteps and move up the career ladder, once they are on it." 
Colleen Murrell, Professor of Journalism at Dublin City University, said: "We're really excited at DCU that our students will get this great opportunity to be mentored by journalists who have significant experience and useful contacts. This will help the student journalists to build their networks and learn from reporters with similar interests to theirs." 
The pilot scheme will be evaluated throughout, analysing if students have met their own personal development goals as well as general indicators such as confidence built, level of knowledge about career steps and a familiarity with newsrooms.