In 2016 the John Schofield Trust (JST) opened its face to face mentoring scheme to apprentice journalists to support them at the start of their careers and to help increase their professional networks. For National Apprenticeship Week we'll be featuring some of our past mentees who joined the scheme as apprentice journalists to find out how the Trust helped them.
The Trust pairs apprentice journalists with experienced journalists from across the news industry who offer them advice on the best way to develop their careers. Since we opened up our mentoring scheme to apprentices, 14% of our mentees have been apprentice journalists. Thanks to our brilliant mentors, our apprentice mentees have made fantastic inroads into the profession.
All this week we'll be featuring our JST mentees on our social media platforms to mark National Apprenticeship Week with their stories of how we helped them during their apprenticeships.
Here's a sneak preview of what they say….
Georgia Coan
'I was a BBC digital journalism apprentice (2016-18), and got on the JST mentor programme in my last year as an apprentice. I now work as a podcast producer and reporter, based on the BBC News Podcast Unit (we create Newscast and Americast).
I found the JST scheme so beneficial as my mentor Simon Vigar advised me on some really big career decisions early on in the scheme, and supported me with my move into network from local radio, offering advice whenever I needed it. I definitely feel I wouldn't be where I am today without the scheme as it gave me the confidence to develop myself as a journalist and take lots of opportunities when they came my way, not allowing imposter syndrome to get the better of me.
As someone who comes from a working-class town without connections to the industry, the scheme allowed me to connect with experience people in the media world, giving me a foot in the door I wouldn't have got before.
Since then my career has gone from strength to strength, and I've worked on investigations and original journalism across the BBC, reporting for radio and podcasts.'
Kirsty Hickey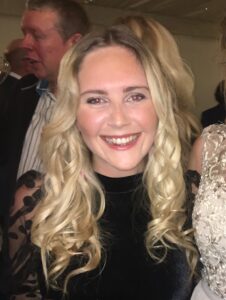 'As the first journalist apprentice at Sky News, I've had the opportunity to work on some pretty amazing projects and stories.
I joined Sky News in 2015 in the midst of the Brexit referendum campaign which involved many exciting days in Westminster. After this I worked on two general elections, two US elections and a midterm, multiple terror attacks, as well as some fun on-the-road extreme weather stories.
Shortly after joining Sky, I applied for the JST scheme and was appointed the fab Cait Fitzsimons, Editor of 5 News. She was invaluable to have as a mentor, who provided so much insight and guidance which I am forever grateful.
I'm now a business producer working on Sky's daily business show Ian King Live.
Atif Rashid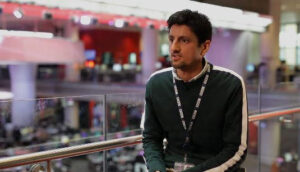 'I now work with BBC Radio 4's social media team, having previously worked as a digital journalist on the Today programme. I make viral videos for Radio 4, BBC Sounds and beyond.
The JST paired me up with 5 News' (now at the Telegraph) Jack Leather in 2017-18 during my apprenticeship at BBC Berkshire. He helped me get the Today job by giving me advice, introducing me to key people and just being an all-round good mentor. I'm not sure I would've got the job without his help! It was really useful having a mentor at that crucial time because, for new, young journalists, it's often difficult to navigate your career without a helping hand, and Jack did that for me.'
Siri Thomas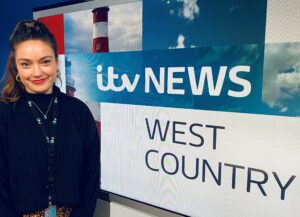 'I was a JST mentee when I was a junior journalism apprentice for ITV News. During the scheme I became a ITV News trainee based in Bristol. I was paired with Sky's Tom Parmenter and had such invaluable training and mentoring, from feedback on my writing and reporting, to support in many other aspects of my job.
I have since gone on to produce and now secured a job for ITV Wales as a production journalist.'
#BuildTheFuture