Our #NewsroomsForAll shot out of the starting blocks this week with a huge boost of a donation from the European Bank for Reconstruction and Development (EBRD).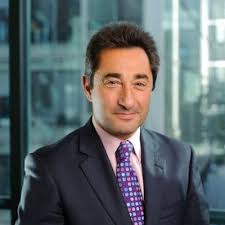 For the past three years, the EBRD has generously hosted the Trust's events at its London offices in the City.
Jonathan Charles (pictured), MD of Communications at EBRD and a colleague of John's when they both worked at the BBC said: 'with physical networking events having to take a back seat, we have been unable to hold the usual receptions for the Trust. I am delighted that the EBRD is able to support the Trust with its important #NewsroomsForAll campaign'.