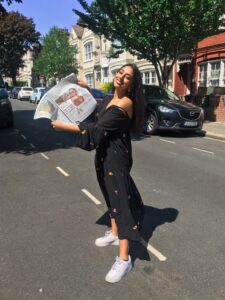 Shayma is pleased to have produced her first big foreign report for the Times.
The piece investigates the newborn baby trade in Afghanistan and was produced to coincide with the anniversary of the Taliban takeover.
Shayma was able to convince two whistle-blowers from hospitals to speak out on the horrifying practice, as well as representatives from five affected families.
The piece – 'Afghanistan's mothers sell babies to pay for food after a year of the Taliban' – was a page lead in the Times in August, and can be read online here.