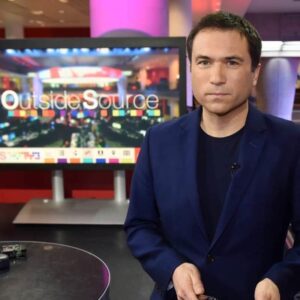 Congratulations to Senior Fellow Ros Atkins, recently announced as new Analysis Editor for BBC News.
Ros has most recently established Outside Source as a mainstay of the evening schedule on the BBC's news channels, pioneering a new style of video explainers that have proved popular with audiences.
He has been a presenter for the World Service, World News and the News Channel for nearly 20 years, covering many major stories in that time including the death of Nelson Mandela and Barack Obama's first inauguration.
The Analysis Editor role will be pivotal in debunking misinformation through data examination and open-source journalism.
Ros said, "I couldn't be more excited to be taking on this role and to build on our efforts to explain and analyse the biggest stories for audiences."
More on the news here.