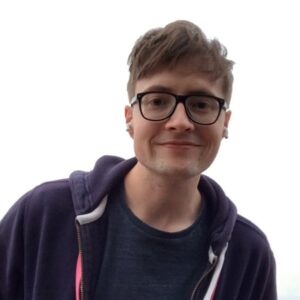 Sean Allsop has been included in the Reelworld Europe Radio Academy 30 under 30 list for 2022.
A 2022 Fellow, Sean is a factual producer at Audio Always, making documentaries for Virgin Radio, the BBC, Absolute Radio and more. Thoughout this year his John Schofield Trust mentor Max Sanderson – Guardian weekly podcast editor – has, he says, given career guidance and also valuable "mental advice on how to be happy in the broadcast industry.
Sean told us, "I'm thrilled to have made it on to the radio academy 30 under 30 list! Very proud to be joining so many talented people. As a dyslexic some things come easy (making radio) and some things come hard (writing words) but I have been lucky to have been supported by many people who have helped me find ways of working which make me super effective – from college tutors, producers, editors and mentors who have supported me across my 10 years making audio, including my JST Mentor Max Sanderson."
Find out more about Sean, his journey in radio and career highlights so far, here.