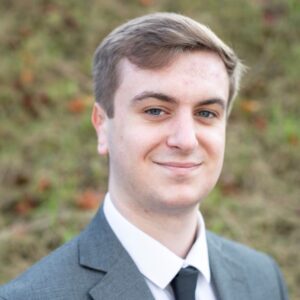 2022 Fellow Sam has landed a new role at Sky News, taking the position of Output Producer at the end of this month.
Sam has been a Text Producer for the broadcaster since February 2022. In the new role he will be working with the Day Team to produce the live TV output, taking on tasks such as cutting graphics, cutting GRABs and OLAY, and writing scripts. 
Sam told us, "I'm very excited to be starting a new role as an Output Producer at Sky News. I've loved getting to know the wonderful and talented people at Sky over the last year as a Text Producer and I can't wait to get stuck in with this new challenge!" 
For more career updates, follow Sam here.