To mark the 25th anniversary of the RTS/John Schofield Trust award to recognise Young Talent, our founder, Susie Schofield was interviewed for the March issue of Television, the RTS's magazine.
Schofield prize marks 25 years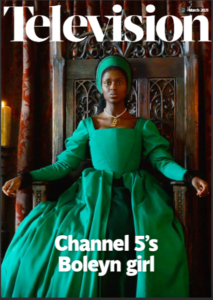 Since Susie Schofield helped set up an RTS Television Journalism Award in honour of her late husband 25 years ago one thing has remained constant: the sheer quality of young talent vying for the prize.
'It's so important to cherish and recognise the young talent you have working for you,' said Schofield. 'For the last three years I've been on the jury for the award and it's always so difficult to whittle it down to the final three. There is so much talent out there.'
John Schofield was shot in 1995 while covering the war in Croatia for the BBC, aged 29.
His widow was taken aback by the huge numbers of letters she received following his death. They all said John was certain to become the leading journalist of his generation.
John was totally unaware of the high esteem his peers held him in. His wife was determined that no other young journalists should be put in that position –'to die and not know their worth' – so she set up the John Schofield Trust.
The Trust pairs rookie journalists with mentors, drawn from the UK's main TV news providers, BBC News, ITN and Sky News.
It launched the RTS Young Journalist of the Year Award in 1996 in memory of John. All winners are given mentors.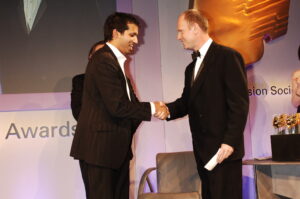 The award was renamed the Young Talent of the Year Award in 2014 and recognises outstanding work on- or off-screen by a journalist under the age of 30.
Past winners have included such well-known figures as the Irish investigative reporter Donal MacIntyre, BBC economics editor Faisal Islam (pictured) and Waad al-Kateab, the Syrian film maker who won an Oscar for For Sama.
One thing that is noticeable about the award in recent years is that there have been more winners who have diverse and overseas backgrounds.
2019's winner was Anja Popp, who went on to be mentored by Kamal Ahmed, the ex-Guardian journalist who went on to become editorial director at BBC News.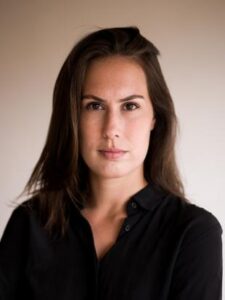 This year's winner was Brazilian born Renata Brito (pictured), who now works for Associated Press in Barcelona.
While the award is clearly in rude health one thing that dismays Schofield is that unlike 25 years ago so many of today's young journalists work on short-term contracts.
'There are fewer staff jobs today so there's less job security than there used to be,' she says. 'This pains me. How can you plan your life with a series of short-term contracts?
'That puts off a lot of talented people from becoming journalists. Another problem is retaining people, especially those from BAME backgrounds who often find they are the only non-white voice in the room.'
This is reproduced with kind permission of the Royal Television Society. You can access the March issue of Television here.