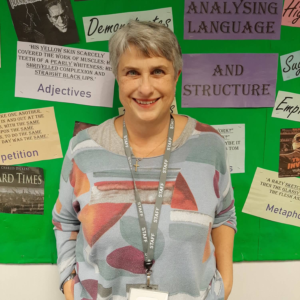 As early as 2016,  the Trust recognised the challenge of how to make future newsrooms more socio-economically diverse. It explored ideas with leading social mobility organisations, MPs and managers in newsrooms and realised the need to start with those still in school and college. By 2018, the Trust started working with the mentoring charity Brightside and came up with the plan to offer mentoring to sixth form students interested in a future career in journalism who live in socio-economically challenged areas. Sian Gaston teaches English to A level students at Truro and Penwith College in Cornwall, where local neighbourhoods are among the poorest in England. Here she explains the benefits of our online mentoring scheme: 
When I was contacted three years ago about this scheme, I had no idea at all what to expect. Whatever it was that I might have imagined it certainly wasn't that the 16-year-olds from our FE college would be receiving bespoke advice from professionals working for such places as the BBC, ITV, Channel 4 and CNN!  
In the first year we had six students involved and last year, 2019-20 this rose to 13. Our current cohort is of 15 students and, as the scheme has become better known within college, competition to take part is keen. Every group of students is different and one of the many things which has impressed me as an educator is how responsive to those differences the mentors have been, tailoring their interactions to the interests of each young person so that in addition to the general assignments our students have also had the opportunity to explore documentary making, travel writing and science journalism. 
Our location in Cornwall is stunningly beautiful but the scenery masks significant deprivation and economic inequality. Many of our students would previously not have considered that journalism could be a career pathway for them as they are geographically so remote from the perceived centre of media activity. This scheme has given them the opportunity to see that journalism is an achievable goal should they wish to pursue it. Students from the first two participating cohorts have gone on to gain and accept offers to study journalism or creative writing and journalism at university and this scheme gave them the confidence to apply and valuable experience for their personal statements and portfolios. 
From a teacher's perspective the opportunity for my students to have their writing and film or podcast productions valued and taken seriously by adults outside the circle of education or family has been one of the elements which I have appreciated the most. I have seen our students flourish and develop through being involved with the mentoring scheme and would say that in my 34-year career as an English teacher it has been one of the most transformational enrichment activities I have been involved with.