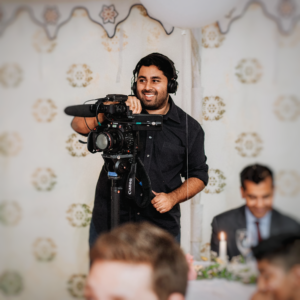 Omar's new role at The News Movement will involve creating daily news segments and long-form original journalism for social media platforms like TikTok, Instagram, Twitter, and YouTube.
The job will be a mix of presenting, filming, editing, and producing.
Omar previously spent 5 years at BBC Click, a linear TV show, and is looking forward to working in new ways. TNM is solely focused on bringing news to social media, the place where Generation Z spends most of their time; a major challenge of the job will be creating content in a new way that appeals to the target audience and fits new platforms' styles.
Omar is ready for the change in pace, saying, "This is the future of news. We're not dragging the audience to our platforms – we're going to them, on social media. And I could not be more excited to start this inventive way of news-telling."