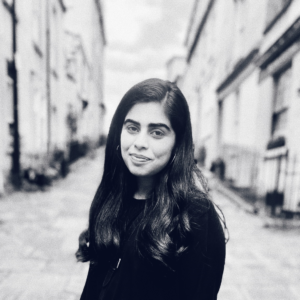 2022 Fellow Nimra has been selected by Investigative Reporters & Editors Inc. (IRE), a grassroots organisation dedicated to improving the quality of investigative reporting, to become a NICAR Fellow.
The IRE-run NICAR programme refers to the National Institute for Computer-Assisted Reporting.
As part of her Fellowship, Nimra has been given the opportunity to attend the 2022 IRE conference for investigative and data journalists in the USA.
She explains, "It's afforded me the chance to enhance my journalistic skills in areas ranging from looking into big corporate giants, to using advanced software in my investigations, in sessions led by newsrooms including Bloomberg, the New York Times and the Washington Post."