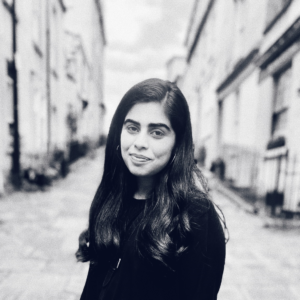 Nimra worked on the investigative report, produced by Global Witness, which reveals the Bank of England, the US Federal Reserve, and the European Central Bank have financed deforestation and land-grabbing through the purchase of bonds worth millions of dollars.
Nimra explains: "The investigation exposes how some of the world's biggest central banks have been enabling the financing of deforestation in climate critical forests in the Amazon by buying up corporate bonds.
The reporting comes amid uncertainty around the Bank of England's bond portfolio and, as we approach COP27, raises some serious questions around the climate commitments of our biggest institutions – as pressure mounts around reaching net zero targets."
She goes on to reveal more about the investigative process: "This story is one of the most intricate pieces of financial and data-led journalism that Global Witness has published. The final report with the Guardian was shared by the likes of renowned British economist, Ann Pettifor."
Nimra gives more detail on the investigation's findings in this twitter thread.
Read a digest of the story here; the full report is available to read here.