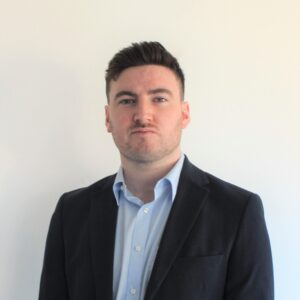 Mike, a current Fellow, has produced a digital report on superhero comic artist Ruari Coleman – 'the comic book artist who went from sketching to Superman' – for BBC News Northern Ireland.
Ruairí Coleman is a comic book artist from County Armagh and has worked on some of the world's most well-known superheroes.
Ruairí began working in comics at Londonderry-based independent publisher Uproar Comics back in 2012, before going on to work for the two largest and best-known comic creators – Marvel and DC Comics. As well as working on his own comic book and characters, Ruairí has drawn the likes of Iron Man, Thor, and Superman. The 38-year-old wants to encourage more young people from Northern Ireland with a passion for art to consider a future career in comics.
Mike, a video journalist for BBC News Northern Ireland, produced the report which has so far racked up 11.4k in views.
View the report here.