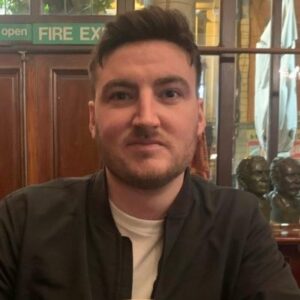 Mike, a 2022 Fellow, has been reporting for the BBC live from the scene of the service station explosion in Creeslough, County Donegal in Ireland.
Mike is a journalist with BBC Northern Ireland. His reports cover accounts from people that were first on the scene following "the almighty explosion" thought to have been caused by a gas leak; and the devastation felt by the community in the aftermath of the explosion which took ten lives and hospitalised eight more.
Mike will continue to report on the story as news emerges. Read his BBC coverage here and here.