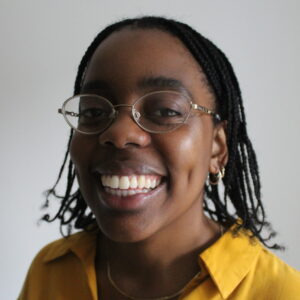 Melissa, a Channel 4 News Producer and Trust 2022 Fellow, took part in the event on Greenwich Peninsula which included talks on food security, creating an urban village and life in London post-pandemic, as well as food, music and an artisan market. More on the event here.
Melissa hosted the panel discussion on food sustainability, 'Feeding The City: The Challenge of Urban Food Planning,' featuring Food Policy Professor Tim Lang (City University London's Centre for Food Policy), OOM Founder Shanice Bryce and BiteBack Chief Executive James Toop.
She also appeared in conversation with Paul Wood, discussing his book 'London is a Forest'.
Melissa hugely enjoyed the experience, explaining, "It was a brilliant opportunity to explore two areas – food and nature – in more depth, and to share ideas with experts in the field and the wonderful audience."