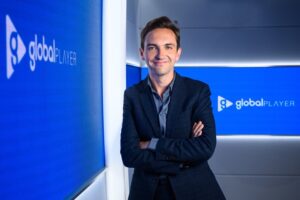 Our 2014 Fellow Lewis will co-host the new daily news podcast at Global presented by Emily Maitlis and Jon Sopel, both Trust Senior Fellows.
He'll be leaving his Policy Editor role at BBC's Newsnight in September to join Global, which also includes the position of Analysis & Investigations Editor for the whole network. Part of his remit is to supercharge the organisation's video output.
Lewis expands on what exactly the new role will entail in this twitter thread. Read more on the story here.