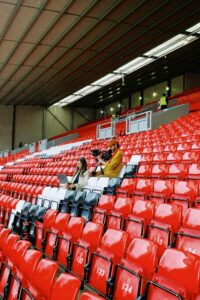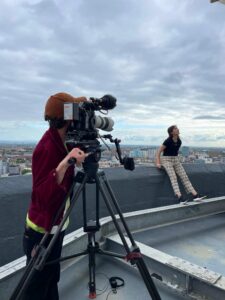 Layla Wright has presented a Panorama programme, to widespread critical acclaim, on the scandalous turn of events for fans attending the UEFA Champions League Final in May 2022.
Layla, a 2019 Fellow who now sits on the Trust's advisory board, worked on the investigation as part of her Fellowship with Mindhouse, production company of investigative journalist Louis Theroux.
On the inspiration behind the programme, Layla said, "I became a journalist after growing up in Liverpool and being inspired by my city's unwavering fight for justice. Last May, fans were once again put in danger simply trying to watch the team they love."
Her investigation into the events that unfolded at the Stade de France in Paris when Liverpool were lined up to play Real Madrid – 'The Champions League Final: What went wrong?' – aired on BBC 1 on 17 Oct. It's available to watch again here.
On the same day an independent panel released a report stating that UEFA's handling of the event was "an abject failure."
Layla's work on the documentary, Theroux said, was "brilliant reporting."