To celebrate International Women's Day we've called upon our Fellowship to celebrate the women journalists they admire. Fellows, Senior Fellows and Champions have put forward women that inspired them to become journalists, supported them throughout their career, or simply provided a vision to aspire to. Got a journalist to add? Let us know who you'd nominate on twitter and instagram.
Alex Crawford, Sky News Special Correspondent; Jackie Long, Channel 4 News Social Affairs Ed; Lindsey Hilsum, Channel 4 News International Editor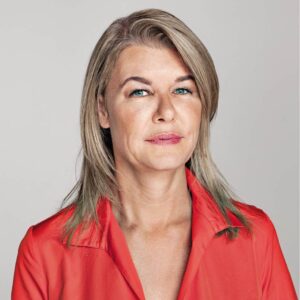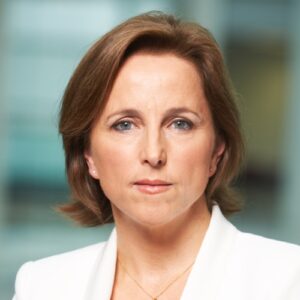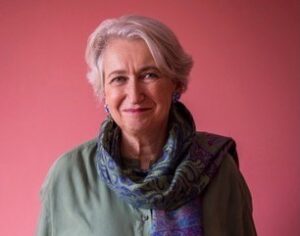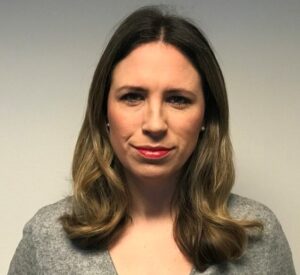 Nominated by Cordelia Lynch, Sky News Asia Correspondent 
"I really admire Alex Crawford's storytelling and instinctiveness, Lindsey Hilsum's depth and breadth of knowledge and Jackie Long's empathy and compassion. They are also hugely kind and supportive mentors who have taught me a great deal."
Amal Ahmed, Environment Journalist, Floodlight News; Emily Wilson, Editor, Bureau Local (Bureau of Investigative Journalism)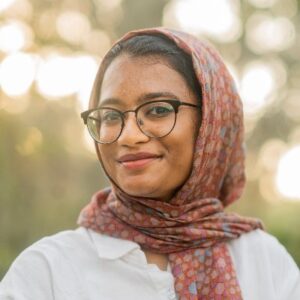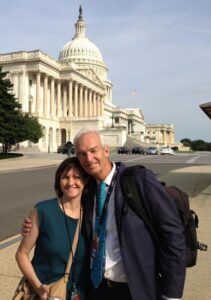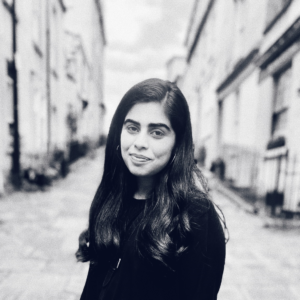 Nominated by Nimra Shahid (2022), Bureau of Investigative Journalism
"Amal Ahmed's reporting on environmental justice in Texas is exemplary in showing how the biggest story of our time can be told. She skilfully holds powerful institutions to account, while highlighting the many voices of young people, local and marginalised communities.
Emily Wilson is an inspiring newsroom leader, who has imparted countless learnings to many of us from her years of experience across broadcast, print and online. Her eye for how we can collaboratively build stories to produce positive impact is an example to follow."
Claire Prosser, First Director, BBC Journalism Training Scheme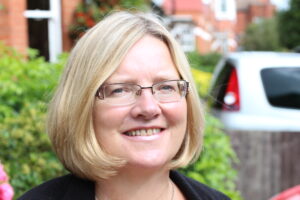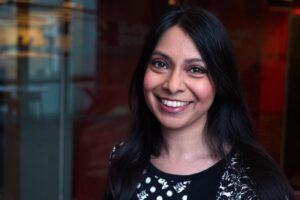 Nominated by Dhruti Shah, journalist, Senior Fellow and Trustee
"My inspiration is Claire Prosser. She knew newsrooms should reflect their audiences. She put ideas into action and revolutionised the BBC's journalism trainee scheme. Claire was much loved by her trainees and they are her very important legacy."
Marie Colvin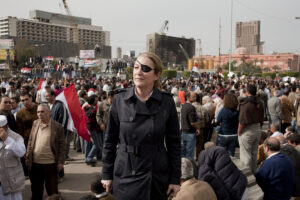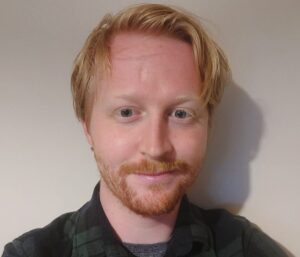 Nominated by Stephen Holland (2023), The Sligo Champion
"The late Marie Colvin is a journalist hero of mine. As a war reporter she covered major conflicts all over the world, and although her life is a stark reminder of the dangers of this profession, she continues to inspire countless people. "
Miriam Quansah, BBC Africa Digital Editor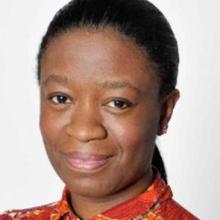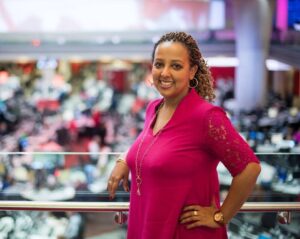 Nominated by Hewete Haileselassie, BBC Senior Journalist
"My brilliant BBC colleague Miriam is the definition of an empathetic and creative leader. She's a disruptor and always has an ear for the newest person on the team. She's transformed digital storytelling in the region she leads and is a much liked manager. Supporting women in the workplace and diverse voices comes naturally to her."
Nikki Fox, BBC News Disability Correspondent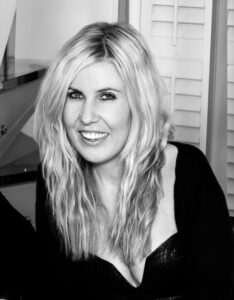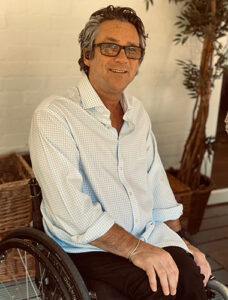 Nominated by Grant Logan, founder: Ability Today and Academy for Disabled Journalists
"I've been inspired watching Nikki break into TV journalism as a person with disabilities covering my community's stories. Breaking down unconscious bias and becoming a face of mainstream television, showing what can be achieved through hard work, determination, and ability."
Penny Marshall, ITV News Africa Correspondent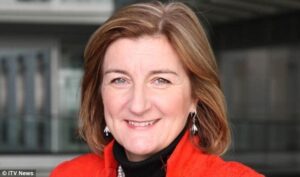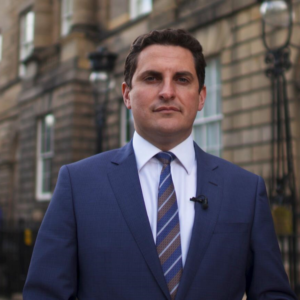 Nominated by Peter Smith, ITV News Scotland Correspondent
"Penny Marshall's story on the detention camps in Bosnia is my earliest memory of watching TV journalism as a child at home. This incredible eye–witness journalism inspired me so much I wrote about it again as a student journalist. I've been lucky enough to work with Penny since. She's not only a terrific journalist but a kind person who offered sound advice. "
Philippa Goodrich, audio producer; formerly BBC News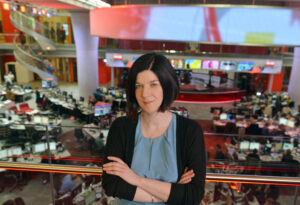 Nominated by Joanne Cayford, Head of Business, Office of the Director-General, BBC
"The wonderful Philippa Goodrich inspired me to become an international field producer for BBC News.  "PG" is an exceptional journalist who undertook the toughest international assignments, always with courage and grace, making award-winning radio as she did so. A true role model."
Shahla Omar, Editor: The New Arab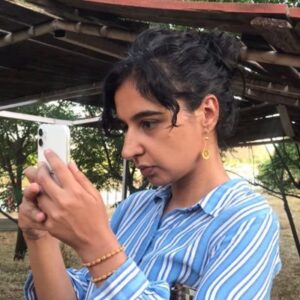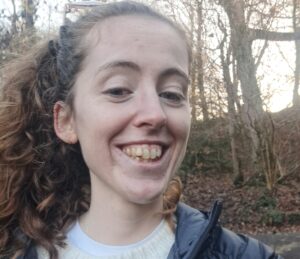 Nominated by Rosie McCabe (2023), The New Arab
"Shahla is humble and talented; kind and knowledgeable, uncompromising in her beliefs but compassionate in her actions. As a writer, editor, and friend, she champions the voices of others with conviction and grace."
Shireen Ahmed, CBC Sports Senior Contributor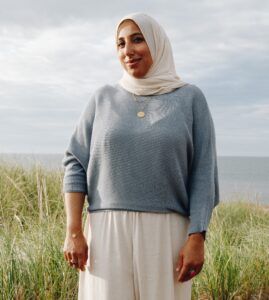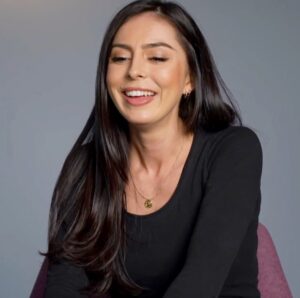 Nominated by Miriam Walker-Khan (2023), Sky Sports News
"I am totally inspired by incredible Canadian sports journalist Shireen Ahmed. She's one of my mentors and has been so important in my career. She's taught me to be bold, be myself, and always respect my own voice in spaces where I don't always feel comfortable or confident. Shireen inspires me because she continues to fight the good fight, despite it so often being isolating and exhausting, because it matters and because standing up for what is right is the most important thing we can do when telling people's stories."
Sophia Smith Galer, Vice Senior News Reporter; 2019 Fellow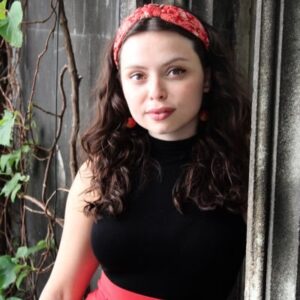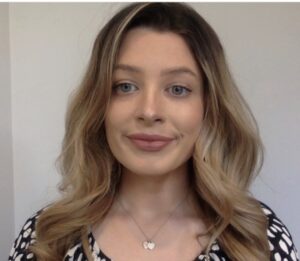 Nominated by Alicia Curry (2023), MyLondon
"Sophia bas long championed women's issues, particularly focusing on the accessibility of sex education across the world. This includes publishing a myth-busting book that could potentially protect many lives."
Kate Adie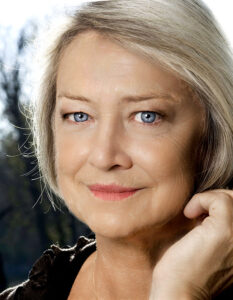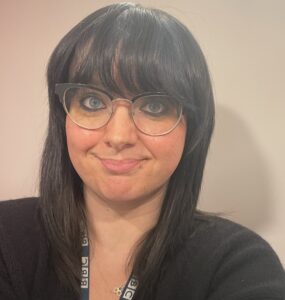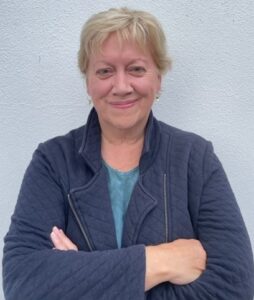 Nominated by Ashleigh Keenan-Bryce (2023), BBC Scotland; Tim Davie, BBC Director-General; Colleen Murrell, journalism professor, DCU
"When I was a little girl, toddling around in a small flat, singing the 60s songs my dad would play for me, one of my first core memories was seeing an amazing lady on TV. She was always in dangerous looking places and sometimes wearing a helmet or a vest with "Press" written on the front. She was always calm though and it seemed she knew everything in the world. I admired her so much and even in my young mind I knew I wanted to be just like her.
It took me a bit longer than I expected to get here because…life happens when you are busy making other plans but I'm very happy and grateful now to be making a start in my career as a journalist and for inspiring me and no doubt countless others, I want to say thank you for being my hero Kate Adie."
Ashleigh Keenan-Bryce
"I will never forget Kate Adie reporting on the Iranian Embassy siege in London in 1980.  As ever, she was fearless, compelling and authoritative.  I trusted her completely as a storyteller and journalist. Her landmark reporting across the globe including from so many conflicts changed the game, inspiring countless journalists and audiences."
Tim Davie
"I first became aware of Kate Adie when I returned to the UK in the 1980s to go to university. Suddenly she was everywhere on our screens: reporting on EU politics, polio outbreaks, and the Northern Ireland Troubles. She made a female journalist wannabe like me feel that anything was possible. Effortlessly calm in the face of mayhem and drama, it seemed Kate had risen above any gender bar to a successful career. 
However, when I interviewed her last year in her home in Dorset, I found she had faced many challenges along the way, particularly in her early career in local radio and television. In these places she encountered her fair share of misogynistic news editors who pushed her into doing a lot of so-called 'female stories'. She was even sacked once for taking the initiative and filming a double murder, instead of the embroidery competition she'd been assigned. 
But Kate is thankful for the news organisers in the national newsroom who would send her on foreign assignments as readily as they would send a man. Kate has had many firsts and scoops throughout her career, including covering live the SAS's storming of the Iranian embassy in London in 1980, where activists had held hostages siege for six days. She reported fearlessly from Tripoli in 1986 when the Americans bombed Libya and she incurred the wrath of the conservative government. Later she was the only female journalist embedded with a British combat unit in the 1990 Gulf War. 
But it is for her 1989 coverage of Tiananmen Square that she is most famous. Along with her crew she filmed for hours around the square the night that soldiers in tanks moved into the centre of what was then Peking and started firing on student demonstrators. One of her news videos from this time can be viewed on YouTube: uploaded in 2014 it has been watched 3.9m times."
Colleen Murrell
Colleen is a professor of journalism at Dublin City University. She is currently writing a book about women foreign correspondents for Palgrave MacMillan. In her previous career she worked as a news editor for various international media organisations including the BBC, AP and ITN, where she was a colleague and friend of John Schofield.