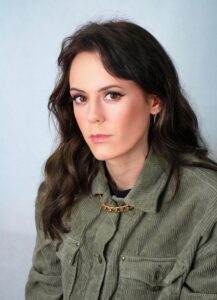 Georgia Coan, a journalist who joined the Fellowship on the 2018 early career mentoring scheme, has recently decided to move from a role at the BBC into freelance journalism.
Georgia, an award-winning producer, journalist and reporter, previously worked in the Long Form Audio department in BBC News where she produced radio programmes for Radio 4 and BBC Sounds. Georgia has produced and reported on popular BBC podcasts and radio programmes like File on 4, Newscast, Beyond Today and The Next Episode.
Her latest investigation for BBC News was about the controversial influencer Andrew Tate. She covers topics such as grief, mental health, extremism, and online culture, and has had stories featured on BBC Newsbeat, Radio 4 and the BBC News Channel.
Before working in podcasts, Georgia was a digital producer for BBC Three Counties where she trained as an apprentice. In 2018 worked on the pilot for Radio 4's Beyond Today podcast where she became one of the founding producers before setting up The Next Episode, an investigation podcast for young, under-served audiences.
Georgia grew up in Luton and is proud of her working-class roots. She's a champion of class diversity in the media industry, both on-air and behind the scenes, and was an active steering group member on BBC's staff network RAISED which promotes the interests of under-represented audiences and colleagues.
Follow and connect with Georgia here.