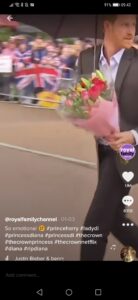 Digital producer and current mentee, Gareth Shoulder, independently created ITN's first TikTok account [@royalfamilychannel] in late October 2020 and has since grown it to over 250,000 subscribers.
Initially an experiment for ITN Productions to engage with new audiences, The Royal Family TikTok account is now one of their fastest growing channels with 18M video views in the last 28 days
Gareth said: 'When everyone else was doing 5k runs and baking banana bread during Lockdown 1.0, I became obsessed with TikTok.
'I studied the platform closely and impressed with its organic reach I immediately saw potential.'
A TikTok he recently produced featuring Prince Harry has had 11M views and over 1M likes.
The video is the third most popular video on the app using #princeharry.
'I was surprised when I woke up the next day to find 22.3K new followers!'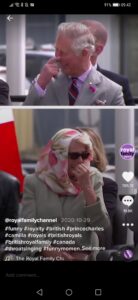 Another unlikely viral hit was a piece of footage from 2017 featuring Charles and Camilla giggling at Inuit throat-singing.
'I think the secret to cutting through the noise of a platform like TikTok is to understand your audience and deliver content that emotionally resonates.'
He added: 'That particular piece polarised people and compelled them to engage – it's had nearly 20K comments which made the algorithm push our content to even more people.'
Although he admits luck can play a part in TikTok success, Gareth also stresses that a solid digital strategy and predicting trends early are keys to consistent growth.
'Strategy is important – post regularly and consistently, find out when your audience are online and jump on trends as they emerge.

'Weeks before season 4 of The Crown was released on Netflix I was posting at least four times a day with #thecrown and #princessdiana.
'We saw so much traffic on the channel when the series was released because we had populated the top 9 space for weeks before with those hashtags.'
His goal for 2021 is to replicate this success with ITN's other digital products and find a pathway to monetisation by exploring commercial opportunities with sponsored content.