Freelance journalist and current mentee, Finbarr Toesland (pictured below), recently wrote for NBC News on the impact of COVID restrictions on the LGBTQ community.
Several studies published since the COVID pandemic began have found LGBTQ people, especially young adults, are more likely to engage in dangerous drinking behaviours than heterosexual people.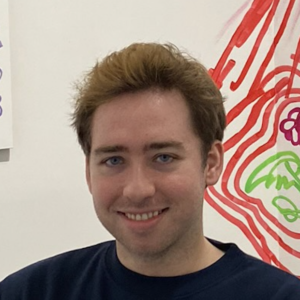 One survey of LGBTQ university students in the US by the University of Maryland Prevention Research Center found 32 per cent were drinking more since the outbreak.
Drinking increased among the wider population during the pandemic, too, but at a lower rate compared to the LGBTQ community.
Finbarr said: 'Boredom, isolation and loneliness have been experienced by many people amid the pandemic. LGBTQ people, however, also face additional challenges, including increased stress from social prejudice and discriminatory laws, as well as family rejection due to their sexuality or gender identity, which can play a role in using damaging substance-based coping mechanisms.'
During the first stage of COVID, Finbarr also wrote an article for NBC News on the COVID restrictions that are highlighting the LGBTQ domestic abuse crisis.
You can read Finbarr's first report on intimate partner violence here and his latest article on LGBTQ alcohol abuse here.