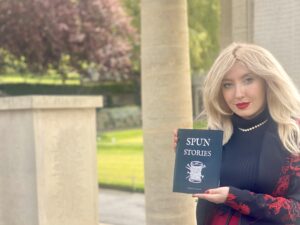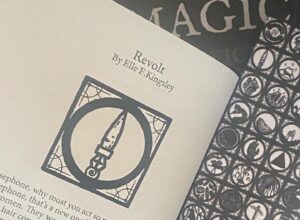 Current Fellow Elle is delighted to have been published in the book Spun Stories, produced by the publisher Myth & Lore.
The anthology comprises 42 short stories inspired by folklore & mythology. Elle's story, Revolt, is a gothic retelling of the story of Persephone, Greek Goddess of the Underworld.  
Elle, a Tech and Policy reporter, has been been excited and surprised to find the collection is already sold out.  
She says, "After growing a career in journalism and quitting fiction writing at the age of 16, I never thought I'd create fiction or find the time for it again. However, last year, I rediscovered my love for storytelling and dove back into writing alongside reporting.  
It's shocked me to discover that it's already sold out. Being a part of Spun Stories has been an incredible journey, and I hope readers enjoy reading the collection as much as I enjoyed writing my contribution."   
Follow Elle for more news and updates here.