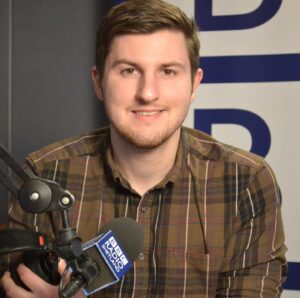 Daniel, a journalist from the 2022 mentoring scheme, recently started producing the bulletins on BBC Scotland.
The Seven airs each Friday, Saturday and Sunday at 7pm on the broadcaster's TV channel.
Daniel said, "Stepping up to produce The Seven has been a great deal of responsibility and a challenge I'm enjoying.
Designing a running order that balances the day's national and international news, along with the all-important Sport desk, has been really rewarding.
And, of course, I'm not against dealing with the odd breaking news story from time to time!"
Follow Daniel for more news and career updates here.