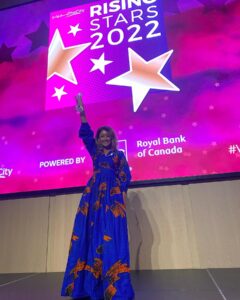 Chanise, one of our 2022 Fellows, was named a Rising Star in the media category of this year's We Are the City awards.
The organisation champions women's careers, and their Rising Star awards serve to spotlight the next generation of emerging female leaders, with a view to supporting the female talent pipeline. Chanise said, "I feel so inspired to use this award as a platform to create change and make the media industry a place where everyone feels represented."  
Chanise has hit the ground running this summer with presenting roles at the Commonwealth Games and The Hundred, both in her hometown of Birmingham.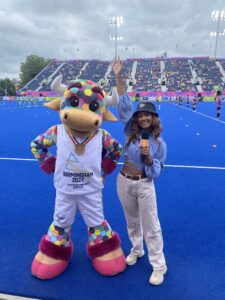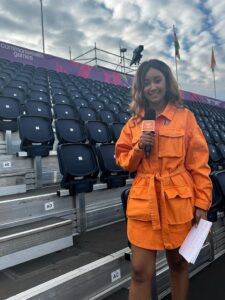 Chanise explained her role at the Games to us: "As an in-venue presenter, my role is to present the sporting event to people in the venue and on the big screens. The role includes presenting a pre-show as well as interviewing athletes, coaches, fans and spectators. For the Commonwealth Games I was presenting hockey.
When I heard the Games was coming to my home city, Birmingham, I knew I had to be a part of it. But I never thought I'd get my dream role as a presenter for it."
She's just as excited to be working in a presenting role at The Hundred, saying: "The Hundred is something I've wanted to be involved in since it started. From being there as a spectator last year to now hosting for my home team Birmingham Phoenix feels unreal.
The experience has been unbelievable so far."