Earlier this year former mentee Kerry Alexandra went to Senegal to do her first TV report for BBC World News on a very unusual school being built there by young Lebanese architect Leila Meroue and her charity Let's Build My School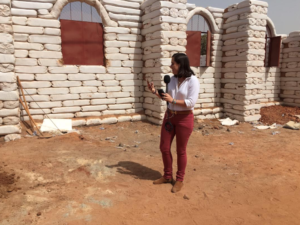 The school is unusual because it's being built out of bricks originally designed to build shelters on the moon! It's also remarkable in that it's very much a community project; when local authorities wouldn't give the charity any land to build the school on, the people in the village came together offering pieces of their land to make a plot large enough for the school.
Two out of three teachers are volunteers, many of the construction workers have children attending the school, and one plans to retire when the building work is complete and stay on as caretaker. It's the second of four schools currently approved for construction in Senegal, but Leila hopes there will be many more, and eventually to build her sustainable schools all over the world.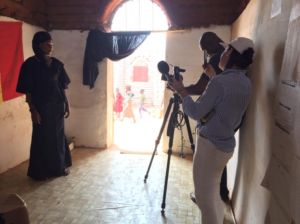 The piece finally aired this week as children in Senegal went back to school as Covid restrictions were relaxed in the country. It's a really positive story in what has been a really tough year across the globe, and a small triumph for Kerry, getting it made in a year when securing freelance commissions has been ever harder than usual.
Kerry also made radio (at 32.12), podcast (at 7.20) and digital pieces for the BBC World Service and BBC Africa, and all three versions of the original packages have been re-versioned in French, Hausa, Pashtu and others.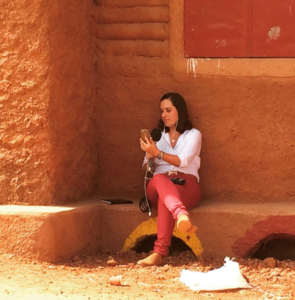 We are delighted for Kerry as she tells us this is 'my first ever proper TV news package – and feels like the first step toward the dream job of foreign reporting, from a trip to Senegal that she did earlier this year,' adding 'I'm really, really proud of making it happen especially this year which has been a whole different level for getting anything freelance commissioned/to air and has been mostly just about surviving as a freelancer; from pitching the story and getting it commissioned, to the trip itself, to telling the story in the script and edit'.