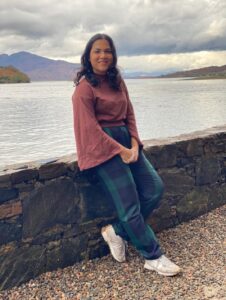 Azmia, a Fellow from the Republic of Ireland, reported for the Irish Independent on a family from Ukraine that sought refuge in Ireland.
She produced the piece for the anniversary of the conflict in Ukraine, reporting on the family's new life in Ireland a year on from the invasion. The piece highlights the human impact of the conflict.
Read the piece here.
Azmia found the experience of producing the piece challenging, saying, "This was one of the most difficult stories I've had to write so far. It's one thing to read about Ukraine but listening to the family speak about losing their home and how much they miss Mariupol really put things into perspective for me.
We had a translator with us and I tried to convey how grateful I was that they trusted me with writing this. I hope the response to the piece will really get that message across to this family and others like them."
Azmia has also recently written on the problem of gangs attacking delivery drivers in Dublin. Read the piece here and follow Azmia for more updates on her work here.