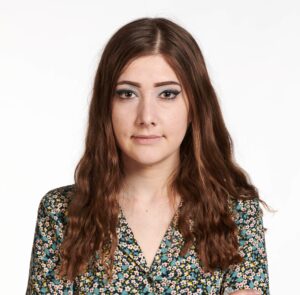 Amy, a 2022 Fellow, has been shortlisted for the Wincott Foundation's Young Journalist of the Year award. The organisation was set up to support high-quality economics, business and finance journalism.
The nomination recognises the work she did for Sky News last year, analysing the impact of the government's levelling-up funding.
Amy says "It's an honour to have been shortlisted alongside so many talented economics and finance journalists. The series on levelling-up took over a month of reporting, so it's immensely gratifying for that hard work to be recognised. I'm very thankful for the support and guidance I have received from everyone at Sky News." 
Read more on the awards here. Winners will be announced on 26 May.