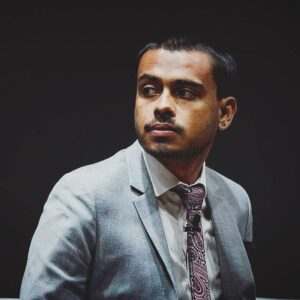 Amar (2022) left Sky Sports News last month, but has accepted an offer to return to Osterley as an Assistant News Editor on the News Desk at Sky Sports. 
"I'm excited to have started as Assistant News Editor on the news desk at Sky Sports News. The opportunity is an exciting change for me to continue my growth at Sky and work closely with digital and linear teams.
I am looking forward to supporting SSN during a busy period of sports."
Amar, a mentee in 2022, has also recently become a Senior Fellow for the Trust and is mentoring Shay Rogers, a BA Journalism student at the University of Kent and current Fellow on the first year of our undergraduate mentoring scheme.
Follow Amar for more career updates here.